They would check every steps during manufacturing from the raw material to packing.
The workers for inspection and check the quality.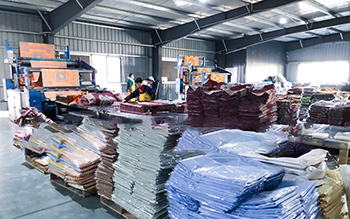 They roll the fabric on the reeling machine, and will inspect the fabric appearance and physical and chemical indicators of polyester fabrics in various dimensions. Specifically include: fabric pattern color return feel and original density, shrinkage, tension, tear strength, slippage, color fastness, dry wipe, wet wipe, PH index, etc.
With their work, we can control the quality and make sure every product is high quality before shipping